Richard McMahon
21st Century Rock n Roll Troubadour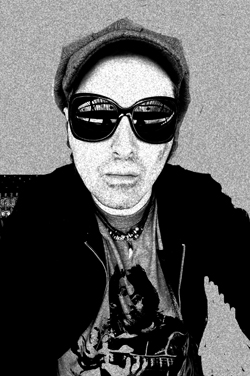 Richard McMahon might just be the next big thing if you believe in dreams and you believe in the best.
The multi-talented singer-songwriter and film maker is rooted in his beloved Northumberland. He has gathered a wealth of experience in the studio and on the stage, as well as writing and directing his own short films and providing the sound tracks.
Richard has worked in Vancouver with producer Jeff Dawson whose credits include Dan Powter ("Bad Day") and Kelly Rowland (Destiny's Child) and with Mike Fraser (Led Zeppelin, AC/DC, Aerosmith).
With experience playing on stage supporting Ian Hunter (Mott the Hoople), UFO, The Quireboys, LA Guns, Dan Baird (Georgia Satellites), Terrovision, Kula Shaker, The Charlatans, The Wildhearts Ginger, Anti-Nowhere League and John Otway, the big stage is where McMahon truly belongs. Expect to see him back there very soon.
To contact Richard McMahon email richardmcmahonmusician@gmail.com